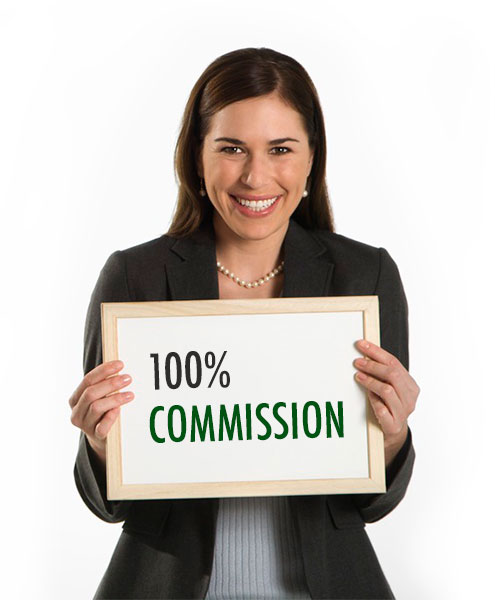 Frequently Asked Questions
Are there any contracts to sign?
No way! No long-term commitments. You are an independent contractor and a separate business unit. You can hang your license with whomever you chose. However once you come to Florida Capital Realty 100 percent commission you will experience the new age of real estate at your fingertips and never look back!

After I transfer over to your 100% plan what happens?
Your agent coordinator will contact you within 2 hours to welcome you on board as well as email the MLS and the state to let them know you switched over. Next, they will email you the welcome package with all the forms to get your business off the ground-fast!

Are there any quotas or floor time required?
Absolutely not! If you don't sell you don't pay. However we have excellent webinars and LIVE training that you can choose to attend, to help you build your business and watch it grow.

Can I do property management as an agent?
At Florida Capital Realty 100 Percent Commission we don't do property management as we only provide services of real estate brokerage, but you can definitely do so on your own under a separate entity or corporation.

How long has Florida Capital Realty been around?
We have been in business for over 10 years. We are the largest real estate brokerage firm in Florida with several hundred agents across Florida. Plus, we have an A+ rating on the BBB. A brand name you can trust!

How do I get paid?
Same day! Here's how it works: 24 hours prior to closing your transaction, whether it be a rental or sale deal, you simply upload your documents into our easy back office system and submit your request for same day processing up to 4pm, along with a copy of your voided check. Then, once the file closes and the title company funds Florida Capital Realty 100 Percent Commission, the broker of record will pay you instantly via direct deposit into your bank account! Thus, you do not even need to come to the office or go to the closing. Easy as Pie!

How much is the errors & omission insurance?
Unlike other companies that charge you monthly fees or charge you errors & omissions for everything (even rentals—I know really?) our fee is only a tiny $100 at the time of closing. It's per transaction. Never monthly. Again, you don't sell you don't pay. Simple as that.

Why Florida Capital Realty is 100 percent commission?
Best compensation plan in the industry. Period. Our Mission is to Make Realtors Wealthy! Also, coolest staff you can work with. Oh yea, we also teach you how to make money.

What makes Florida Capital Realty's 100 percent commission different?
Leads, Leads, Leads! You want business? We got it. We have a proprietary lead generation software system that supplies all our agents with leads day in and day out. We need ambitious agents that can work our lead system and take their business to the next level!

100 Percent Commission + Leads + No Monthly Fee + Live Training + Paid at Closing=Success! Call us Today!